Got kids? Need a school? We can help! The AAWE Guide to Education in France was born back in 1985, when a bunch of American moms within AAWE in Paris put their heads together to investigate school choices for their bilingual children. Now in it's 9th edition, the Guide has grown to include this accompanying blog to tackle questions such as:

• Which school is best for a new arrival in France who speaks only English?
• Which school is best for my bicultural child, a native speaker of French and of English?
• What exactly are those school supplies I'm supposed to buy?
• How do I make sense of the French education system? What are the issues I should consider?
• Which questions should I ask when visiting a school?
• How do I maintain my child's English level?
Whether you are relocating from overseas or raising a bilingual child right here in France, you're in good company. For almost 4 decades, parents of bilingual children all over France have relied on the AAWE Guide to Education in France, researched by our group of mostly American women enjoying our bicultural lives in France, all facing the challenge of finding an ideal bilingual and bicultural education for our kids. (Join us – we welcome new faces!)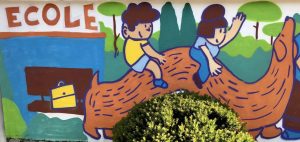 Over the years, the way parents access information has changed significantly, so we are eager to announce this new blog – AAWE Education Insights – which will allow us to keep providing essential information, update this information frequently, and interact with readers. You can expect a new post every few weeks, coming from experienced parents, education professionals, parent associations, and experts in child development. Our writers are members of AAWE, sister associations, and guest bloggers.
And if you haven't yet purchased your copy of the AAWE Guide to Education in France with complete school listings and details, you can order it here for delivery by mail, or for pickup at AAWE in Paris.
-Anjali Morard
https://www.aaweparis.org/wp-content/uploads/2021/06/barry-talley-vv4nIrUPOiU-unsplash.jpg
1042
2400
AAWE Guide to Education in France
https://www.aaweparis.org/wp-content/uploads/2020/08/AAWE_H_FC_RGB-300x140-1.png
AAWE Guide to Education in France
2021-05-05 13:50:00
2021-06-14 16:42:18
Welcome to AAWE Education Insights Blog