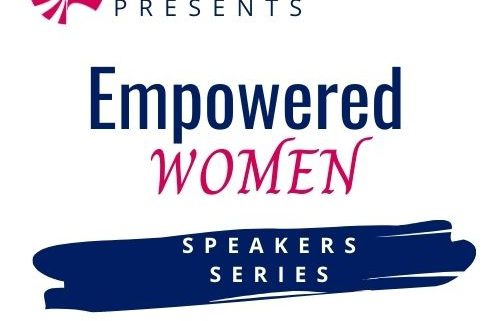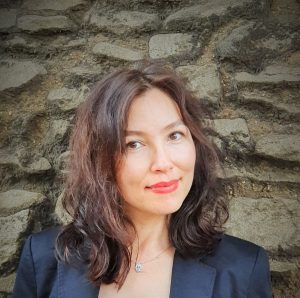 Speakers: 
Daniella Tchana, CEO and Founder of Be Smart-Edu and the French Female Math Olympics
Elena Sinel, Founder of Teens in AI
Moderated by: Pamela Combastet and Pauline Lemasson
Program Description
Join us for an Empowered Women Series + Diversity & Inclusion moderated discussion about women and girls in STEM with Daniella Tchana amd Elena Sinel.
We will explore the issues of why girls and women are underrepresented in STEM studies and professions in France, how there is a need to demystify math and science, and the importance of encouraging girls to pursue STEM studies. This will be streamed live via Zoom.
Daniella Tchana Bio
After studying physics and chemistry, Daniella Tchana won an excellence scholarship to study in France. Even before obtaining her doctorate, Daniella was committed to helping young girls who want to orient themselves in mathematics by demystifying this fascinating and intimidating discipline. It was during her doctoral thesis that Daniella took stock of a serious reality: not only was she the only woman, but she was also the only black woman. For her, it is above all a cultural and educational blockage: "We make women believe that they are not strong enough for science subjects, we mystify science. They don't hear the motivational phrases, 'you're going to do it', 'you can do it' often enough."
Daniella will go on to become the CEO and Founder of Be Smart-Edu, the first online interactive preparing class for entrance examinations into the French Grandes Ecoles, and the French Female Math Olympics.
Elena Sinel Bio
Elena Sinel is the founder of Teens in AI, an initiative with a mission to create pipelines for underrepresented talent, thereby improving diversity and inclusion in artificial intelligence.
Teens in AI empowers young people to change the world through artificial intelligence for social good. Prior to this, Elena worked as international specialist consultant with 9 years of experience in poverty reduction strategies, rural livelihood development and poverty alleviation with a specific focus on creation of small and medium enterprise development, product design, marketing and fundraising in Central Asia, the Balkans, Ethiopia and Bangladesh.